Bill's Column
Since 1996, Bill has written the monthly garden column, "Down to Earth Patio Gardening," which talks about garden design, attracting birds and plant specimens. The FCA newsletter is distributed monthly to 3,400 residences in historic Fairlington, a town-home community in south Arlington built in 1943–44 in conjunction with the construction of the Pentagon just two miles north.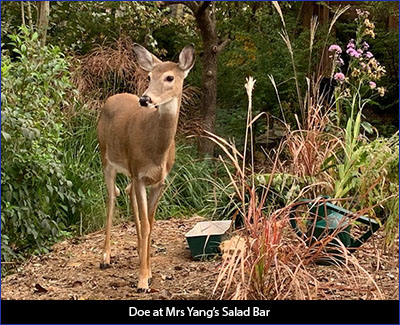 Bill is a former Fairlington resident and started his business there in the summer of 1992. A former rental community, Fairlington was converted to condominiums in 1972-73. The standard model, the "Clarendon" initially sold for $33,000. The purchase price soared to $505,000 but has now leveled off in the $350,000 range. During summers of his high-school years, Bill worked on the construction crew in Fairlington.
Offering a short commute to Washington, Fairlington has been home to members of Congress and the federal government. One of Bill's customers was Larry Speakes, former press secretary to President Ronald Reagan. Like Bill, Larry was a baseball enthusiast.